---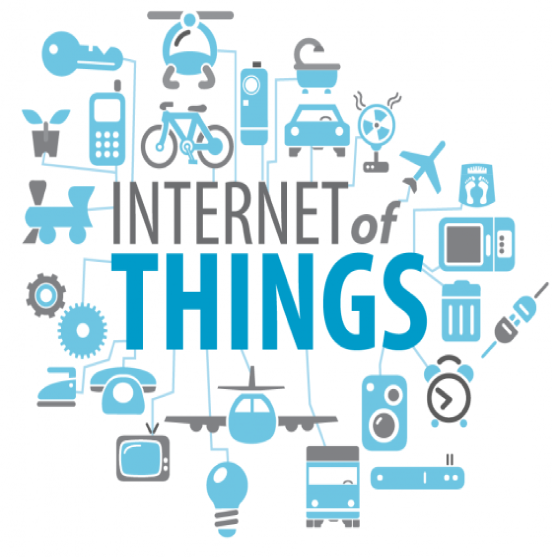 Internet of Things - Basics
Course Info
Workshop Highlights
What "the Internet of Things" means and how it relates to Cloud computing concepts
How open platforms allow you to store your sensor data in the Cloud
The basic usage of the Arduino environment for creating your own embedded projects at low cost
How to connect your Arduino with your Android phone.
How to send data to the Internet and talk to the Cloud.
How to update sensor readings on Twitter (Social Networking Sites).
Control a Relay Switch by texting from your Phone.Workshop Highlights
Tags:
Internet
Internet of Things
IOT
Autonomous Robotics
Course Format :
A Hybrid ( PhyGital) mode of offering spread as an Online-Offline-Online model.

Online Preplants: 15 days of Pre Learning via our customized E learning platform with the Understanding of You
Hands-On Workshops: 3 days of Campus based Interactions
Online SufPlants: 14 days of Post Learning via Industry Connects, Live Projects, Parallel "avenue" Identification on the portal
---
Description
Workshop Duration: 32 Days (44 Hours)
Hands-On Duration: 03 Days (21 Hours)
* Introduction to the Internet of Things
The Internet of Things

The Basics of Sensors & Actuators

Introduction to Cloud Computing
* The Arduino Platform
The Arduino Open-Microcontroller Platform

Arduino Basics

Arduino Board Layout & Architecture
* Reading from Sensors
* Programming fundamentals ( C language )
* Arduino Programming & Interface of Sensors
Interfacing sensors with Arduino

Programming Arduino

Reading from Sensors
Project 1: Simple LED Program for Arduino
Project 2: Integrating Sensors & Reading Environmental Physical Values.
Project 3: Reading Environmental Values on Android Smartphone.
Talking to your Android Phone with Arduino

Connecting Arduino with Mobile Device.

The Android Mobile OS.

Using the Bluetooth Module
Project 4: Voice Controlled Mini Home Automation using Android Smartphone
Project 5: Control Devices using Localhost Web Server for Home Automation.
Integrating Ethernet Module & Testing DHCP Connection

Creating Program for Localhost Web Server for controlling devices.
Project 6: Creating own Android App using MIT App Inventor & controlling Arduino connected devices.
Project 7: Being Social on Twitter & update status on Twitter through Arduino
Make Electronics Gadget Talk to Internet

Integrating Ethernet Module

Creating App on Twitter
Project 8: Send Voltage & Analog Data on Cloud Server.
Cloud Computing

Communicating with the Cloud using Web Services.

Cloud Computing & IoT.

Popular Cloud Computing Services for Sensor Management.
Project 9: Use Arduino to Upload free data from Environmental Sensors to Cloud Server.
Project 10: Automatically Tweet Sensor Data on Twitter.
Project 11: Receive Automatic Call Notification on Mobile Phone for Burglar Alarm using IoT Platform.
Project 12: Control Electronic Devices from anywhere across the world using Internet & Mobile App.
Eligibility: The are no prerequisites for joining this workshop. Any one interested, can join this workshop. While a basic C Programming would be helpful, it is not compulsory. Student from Electronics, Electrical, Instrumentation, CS/IT any branch student can attend this workshop.
---
Contact Details
Contact Us in case of any Queries
Email :support@iandwe.in
Phone :+91-9916638787