---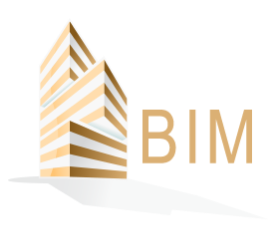 Basics of Building Information Modeling
Course Info
Globally, the architectural, engineering, construction and operation (AECO) industry is delivering complex projects with Building Information Modeling (BIM) in their project processes and workflows. Today, AECO industry is inclined towards employing graduates with exposure to BIM tools, techniques and processes. In line with today's AECO industry necessities, it is essential for exposing AECO department students to this new paradigm shift.
Course designated for:
Architecture, Civil, Structure, Mechanical, Electrical, Construction management,Power, Building & real estate, and for other department students associated with AECO industry.
Core capabilities after attending this course:
Ability to be familiar with the theory behind BIM and AEC projects.
Acquire professional and ethical responsibility in delivering BIM projects.
Ability to use BIM tools and associated techniques for accomplishing BIM projects.
Ability to recognize and resolve complications that occur in delivering BIM projects.
An ability to collaborate, communicate and coordinate on multidisciplinary BIM projects.
AEC department students will gain eight major areas of BIM Knowledge and skillsets:
The course has been divided into 4 modules to help the students develop themselves with the concept of BIM:
The world of BIM
Introduction to Building information models, project execution planning and BIM Uses.

Hands on practice BIM tools.

Implementation of BIM in AEC project.
Tags:
BIM
Architecture
Building
Engineering
Course Format :
A Hybrid ( PhyGital) mode of offering spread as an Online-Offline-Online model.

Online Preplants: 15 days of Pre Learning via our customized E learning platform with the Understanding of You
Hands-On Workshops: 2 days of Campus based Interactions
Online SufPlants: 15 days of Post Learning via Industry Connects, Live Projects, Parallel "avenue" Identification on the portal
---
Description
Workshop Duration: 32 Days (38 Hours)
Hands-On Duration: 02 Days (14 Hours)
Course Objective:
After taking this course, the AECO department students should be able to: (1) Understand the fundamental knowledge on AECO industry stakeholders, their roles & responsibilities, existing BIM tools across project life cycle, BIM workflows, collaboration, communication and coordination requirements in AECO projects and necessary BIM deliverables; (2) Understanding on how the BIM projects (with BIM Uses diffused) are deliveredby AEC industry to the Owner organizations in global scenario.
Corse structure:
Delivered over three months programme, this course teaches the practices on BIM project management in a module approach. Each individual module teaches a competency required by the profession and using a blended style of technical learnings (in class), self-learning (outside class), team brainstorming sessions (in class), BIM forum (online), case studies and practical exercises, etc. students will gain a thorough grounding on the required knowledge, skills and behaviors that AECO discipline students must possess.
---
Contact Details
Contact Us in case of any Queries
Email :support@iandwe.in
Phone :+91-9916638787