---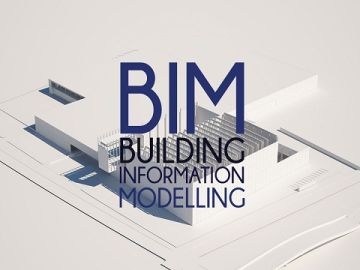 Introductory Course On Building Information Modelling
Course Info
BIM is a intelligent model based process that provides insight for creating and managing building projects faster, more economically, and with less environmental impact.
Course Format :
A Hybrid ( PhyGital) mode of offering spread as an Online-Offline-Online model.
Online Preplants: 3 days of Pre Learning via our customized E learning platform with the Understanding of You
Hands-On Workshops: 15 days of Campus based Interactions
Online SufPlants: 3 days of Post Learning via Industry Connects, Live Projects, Parallel "avenue" Identification on the portal
---
Description
Module Breakup and Course Outlines.
Introduction to BIM
Traditional construction industry
Current AECO business model
Project delivery methods
Frailties and ineptness of traditional processes
Introduction to BIM
What is BIM?
Global trends
BIM project workflow
Dimensions of BIM
Applications of BIM
How to create BEP
Defining LOD
Revit – Basics
Revit user interface
Revit model workflow
Getting familiar with Revit environment
Study, sorting and linking of CAD files
Inserting families
Creation of type catalogue
Prototyping of structural and architectural model
Audit and quantity estimation of architectural and structural model
Drawing generation
Rendering and Revizto visualization
Revit – Advanced
Defining family categories
Creating in-place and conceptual mass based families in Revit
Creating parametric models in Revit
Creating pattern based generic models in Revit
Creation of type catalogue
Adding detail component and annotation
Exporting and importing details
Site components
Contours
Exploded axonometric views
Keynoting
Presentation
Model text
Decal
Background
Exterior and interior rendering
Walkthrough
Work-sharing setup
Navisworks
Model navigation and view
Walking through the model
Changing render cycle
Sectioning the model
Clash detection
Quantification
The Timeliner
Adjust simulation appearance
Animate objects
Certification
The students will be certified by IandWe, NSDC, NIPP, NASSCOM, StartupIndia and Ambuja Neotia
+
Authorized standards of repute for the aforesaid training
Prerequisite
Basic Knowledge of Drafting and Designing.
Venue :
5th August 2018 , Kolkata



*Registration amount to be paid online. Remaining amount to be paid on the first day of training. Registration fee will be deducted from total fee. Registration fee is non refundable, if any person does not intend to take that course after the payment, that money can be used in any other training.
---
Contact Details
Contact Us in case of any Queries
Email :support@iandwe.in
Phone :+91-9916638787