---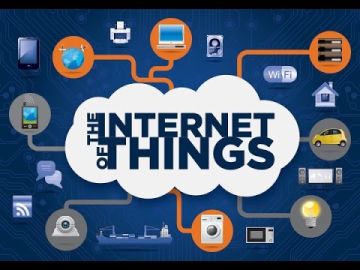 Internet of Things basics
Course Info
Internet of things is an ecosystem of connected physical objects that are accessible through the internet.
Course Format :
A Hybrid ( PhyGital) mode of offering spread as an Online-Offline-Online model.
Online Preplants: 3 days of Pre Learning via our customized E learning platform with the Understanding of You
Hands-On Workshops: 6 days of Campus based Interactions
Online SufPlants: 3 days of Post Learning via Industry Connects, Live Projects, Parallel "avenue" Identification on the portal
---
Description

This training is a beginner level training wherein you will be learning
Introduction to the Internet of Things
How to create an application vis embedded system
Get to create your own Home automation system
OSI Layers and protocols associated with it
Get known to the Network protocol MQTT
The Internet of Things
The Basics of Sensors & Actuators
Introduction to Cloud Computing
The Arduino Platform
The Arduino Open-Microcontroller Platform
Arduino Basics
Arduino Board Layout & Architecture
Reading from Sensors
Programming fundamentals ( C language )
Arduino Programming & Interface of Sensors
Interfacing sensors with Arduino
Programming Prerequisites
Microcontrollers - The Brain
Sensors, Transducers, and Actuators
IoT Overall Building Blocks and Architecture
The Complete knowhow of GATEWAY in IoT.
The Operational Layers of OSI Model
Transport Layer Protocol
TCP/IP protocol based Integration
UDP protocol based Integration
Learning the Basics of MQTT
Creating Live Dashboards using NodeRED, Ubidots and analyzing the real-time data.
Building up the Project - Home Automation.
Certification
The students will be certified by IandWe, NSDC, NIPP, NASSCOM, StartupIndia and Ambuja Neotia
+
Authorized standards of repute for the aforesaid training
Prerequisite
The are no prerequisites for joining this workshop. Anyone interested can join this workshop. While a basic C Programming would be helpful, it is not compulsory. The students from Electronics, Electrical, Instrumentation, CS/IT any branch student can attend this workshop
Venue :
2nd August 2018,Ecospace,Kolkata



*Registration amount to be paid online. Remaining amount to be paid on the first day of training. Registration fee will be deducted from total fee. Registration fee is non refundable, if any person does not intend to take that course after the payment, that money can be used in any other training.
---
Contact Details
Contact Us in case of any Queries
Email :support@iandwe.in
Phone :+91-9916638787