---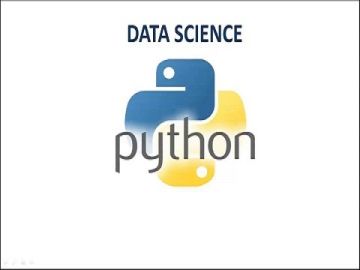 Data Science with Python
Course Info
This course will teach you Python as a tool for Data Science. The course will introduce data manipulation and cleaning techniques using the popular python pandas data science library and introduce the abstraction of the Series and DataFrame as the central data structures for data analysis.
Course Format :
A Hybrid ( PhyGital) mode of offering spread as an Online-Offline-Online model.
Online Preplants: 12 days of Pre Learning via our customized E-learning platform with the Understanding of You
Hands-On Workshops: 10 days of Hands on Interactions
Online SufPlants: 8 days of Post Learning via Industry Connects, Live Projects, Parallel "avenue" Identification on the portal
---
Description
This Course would include:
Python language fundamentals, including basic syntax, variables, and types
Create and manipulate regular Python lists
Use functions and import packages
Build Numpy arrays, and perform interesting calculations
Create and customize plots on real data
Supercharge your scripts with control flow, and get to know the Pandas DataFrame
Basic statistical analysis and machine learning methods
How to effectively visualize results
Certification
The students will be certified by IandWe, NSDC, NIPP, NASSCOM, and StartupIndia
+
Authorized standards of repute for the aforesaid training
Prerequisite
Passion for learning.

Innate desire to learn and understand new concepts.
Venue :
5th August 2018,J1/14 EP BLOCK SEC V SALT LAKE kOLKATA 91



*Registration amount to be paid online. Remaining amount to be paid on the first day of training. Registration fee will be deducted from total fee. Registration fee is non refundable, if any person does not intend to take that course after the payment, that money can be used in any other training.
---
Contact Details
Contact Us in case of any Queries
Email :support@iandwe.in
Phone :+91-9916638787