---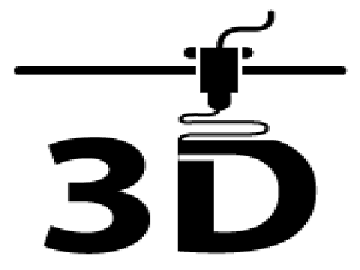 3D Printing & Additive Manufacturing
Course Info
3D Printing is an additive manufacturing process that creates a physical object from a digital design.
Course Format :
Hybrid ( PhyGital) mode of offering spread as an Online-Offline-Online model.
Online Preplants: 7 days of Pre Learning via our customized E-learning platform with the Understanding of You
Hands-On Workshops: 7 days of Campus-based Interactions
Online SufPlants: 8 days of Post Learning via Industry Connects, Live Projects, Parallel "avenue" Identification on the portal
---
Description
Every 3D print starts as a digital 3D design file – like a blueprint – for a physical object. Trying to print without a design file is like trying to print a document on a sheet of paper without a text file. This design file is sliced into thin layers which are then sent to the 3D printer.
From here on the printing process varies by technology, starting from desktop printers that melt a plastic material and lay it down onto a print platform to large industrial machines that use a laser to selectively melt metal powder at high temperatures. The printing can take hours to complete depending on the size, and the printed objects are often post-processed to reach the desired finish.
Available materials also vary by printer type, ranging from plastics to rubber, sandstone, metals, and alloys - with more and more materials appearing on the market every year.
Certification
The students will be certified by IandWe, NSDC, NIPP, NASSCOM, IBM and StartupIndia
+
Authorized standards of repute for the aforesaid training
Prerequisite
Passion to learn new creative things.
Knowledge of how to use Computer.
Vision to Create Design and Innovate
Venue :
25th June 2018,Kolkata



*Registration amount to be paid online. Remaining amount to be paid on the first day of training. Registration fee will be deducted from total fee. Registration fee is non refundable, if any person does not intend to take that course after the payment, that money can be used in any other training.
---
Contact Details
Contact Us in case of any Queries
Email :support@iandwe.in
Phone :+91-9916638787