← back to all Corporate Trainings
---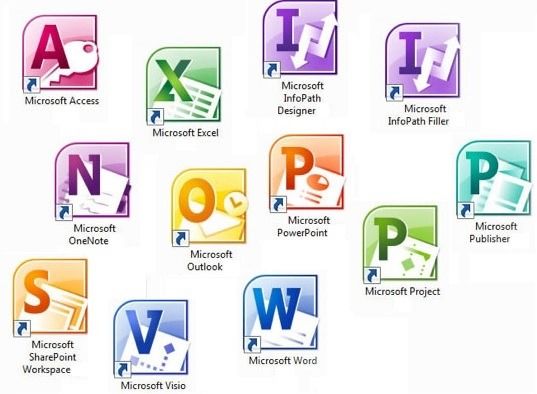 Discovering MicroSoft
Course Info
i&We offers a course on Microsoft Office 2013, which is a software package for the Microsoft Windows operating system. The Office 2013 course includes MS Word, MS Excel, MS PowerPoint, MS Outlook and MS Access. With Office 2013, employees will be able to share files easily. Employees will also get to insert and format Graphics in Word 2013.

Plus,

This course builds upon the initial Microsoft Office 2007/2010 knowledge & skills. It focuses on the enhanced features of MS Office 2016, which employees want to leverage to improve the way they manage, organize, present, and distribute their company's data and information. New features in the Office release include the ability to create, open, edit, and save files in the cloud straight from the desktop, a new search tool for commands are available in Word, PowerPoint, Excel and Outlook named "Tell Me", more "Send As" options in Word and PowerPoint, and co-authoring in real time with users connected to Office Online.


Course Format :
A Hybrid ( PhyGital) mode of offering spread as an Online-Offline-Online model.

Online Preplants: 5 days of Pre-Learning via our customized E-learning platform with dedicated impetus on Corporate Goodwill
Hands-On Workshops: 3 days of Campus-based Interactions (6 hours each) @ the Corporate Campus
Online SufPlants: 2 days of Post Learning via recognition, certificates and on the portal competitions.
---
Description
Workshop Duration: 10 Days (22 Hours)
Hands-On Duration: 03 Days (18 Hours)
---
TOPICS TO BE COVERED
· Create and manage documents, presentations and reports

· Format text, paragraphs, tables, lists and sections

· Insert and format objects

· Web and Sharing features

· Advanced charting

· Apply transitions and animations

· Manage the Outlook environment

· Create and manage a database

· Identify new and enhanced features that are common across all applications in Office 2016.

· Modify documents using Microsoft Word 2016.

· Enhance worksheet data using Microsoft Excel 2016.

·

Augment a presentation using Microsoft PowerPoint 2016.
PROJECTS TO BE COVERED
Multiple Application Driven Presentations
Multiple Review Reports Preparation
Multiple Documentation Templates
Multiple Transfer of context from one format to another.
PREREQUISITE FOR WORKSHOP
Before attending this course, students need to have:

Basic computer skills
Hands-on experience in creating and managing documents, spreadsheets, presentations, tables and emails.
WHO COULD ATTEND?
This course is designed for individuals who already have foundational knowledge and skills in Office 2007 or Office 2010, and are interested in transitioning from an earlier Office version to Office 2016.
---
Contact Details
Contact Us in case of any Queries
Email :support@iandwe.in
Phone :+91-9916638787