← back to all Corporate Trainings
---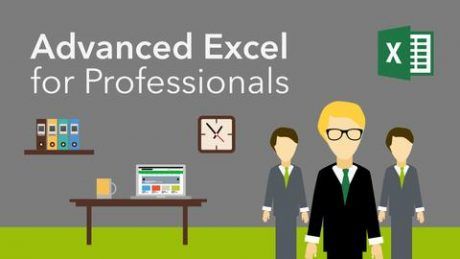 Advanced Excel Training (MS Excel 2013 Course)
Course Info
This course will teach students about the functions and features of MS Office Excel.
After completing this course, Students will learn how to: create elaborated worksheets and workbooks to display data in an effectual way, use functions and formulas, use PowerPivot to access data sources, create relationships, utilize the PowerPivot DAX expressions and create format reports.
Course Format :
A Hybrid ( PhyGital) mode of offering spread as an Online-Offline-Online model.

Online Preplants: 5 days of Pre Learning via our customized E learning platform with deidcated impetus on Corporate Goodwill
Hands-On Workshops: 2 days of Campus based Interactions (6 hours each) @ the Corporate Campus
Online SufPlants: 2 days of Post Learning via recognition, certificates and on the portal competitions.
---
Description
Workshop Duration: 09 Days (16 Hours)
Hands-On Duration: 02 Days (12 Hours)
---
TOPICS TO BE COVERED
· Entering and editing data
· Modify a worksheet
· Format Worksheets
· Manage large workbooks
· Use multiple worksheets and workbooks
· Use Expressions, Variables and Intrinsic Functions
· Control Program Execution
· Work with Forms and Controls
Work with the PivotTable Object
PROJECTS TO BE COVERED
Multiple Apllication Driven Review Reports
Multiple Review Reports Preparation
Multiple Excel Templates for Business Transactions
Multiple Transfer of context from one fromat to another with macros and formulas
PREREQUISITE FOR WORKSHOP
Before attending this course, students need to have:

Basic computer skills

Hands-on experience in creating and managing documents, spreadsheets, presentations, tables and emails.
WHO COULD ATTEND ?
Working Experience With Excel..
---
Contact Details
Contact Us in case of any Queries
Email :support@iandwe.in
Phone :+91-9916638787